Multi-performance securised doors on the Dutch market
For five years Heinen has been continually reinforcing its activities in the Netherlands to offer its clients an increasingly comprehensive and top-quality service. And this constant investment is typical of numerous ambitious projects run in the country in recent years in many areas:
Energy & nuclear
Defence
Government (Rijksvastgoed, Watermaatschappij Limburg)
Telecom
Hospital centres
International buildings (International Court of Justice The Hague)

Such growth was made possible by several elements:
Increased local presence
Karel Imants, one of our technical sales engineers, is now concentrating on this country to better take on the specific challenges and continue to steadily develop our local presence.
We have also improved our on-line presence with a number of useful platforms for all construction experts:
STABU: a platform that places reliable information about specific products at the disposal of construction sector actors; for instance technical descriptions that they can use to draw up specifications.
NBD-Online: a database of documentation for the construction sector that also offers precise technical information about the construction and security products.
Bouwconnect: a Dutch site with international reach that among other things places one of the biggest libraries of BIM objects at the disposal of architects, project managers, owners, technical maintenance managers of buildings, etc.
Finally, to ensure a perfect installation of all our products, we also work together with two dedicated partners on-site: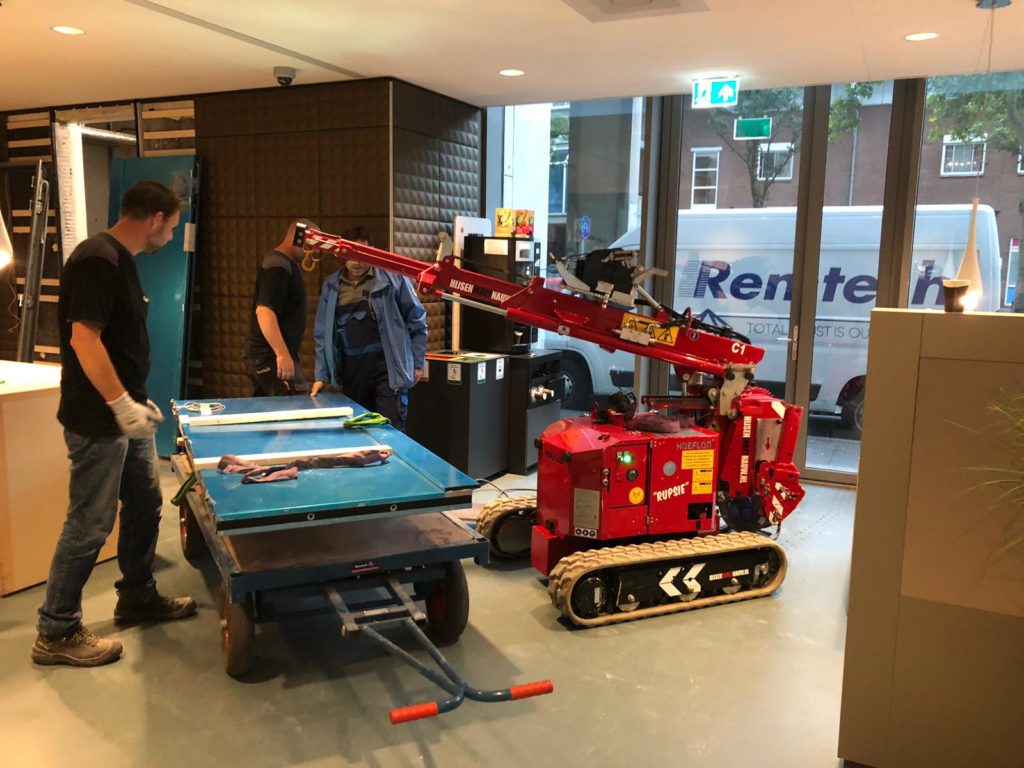 An offer of high performance doors that persuades
In the Netherlands, as in other markets, Heinen products are particularly attractive because of:
THEIR superior performances, more specifically :
For fire resistance with the firebreak doors up to EW300 or the EI2-240 firebreak doors;
Our firebreak doors are also available with a high resistance to radiation (EN 1634-1) which is required by the national Dutch market. This radiation (abbreviation W) is a measure of radiation flux on the protected side at 1 m from the tested element and may not exceed 15 kW/m². This criterion (W) is never declared alone, but always in the presence of the tightness or seal criterion (E). The Netherlands require EW doors throughout the country, such as EW30, EW60, EW120, EW180 …;For resistance to intrusion with RC5 anti-intrusion doors;
For resistance to intrusion with RC5 anti-intrusion doors;
For resistance to bullets with the bulletproof doors resistant up to classes FB6 & AK47.

the combination of several specific performances SUCH AS :
The anti-intrusion classes RC4 and RC5 plus high level acoustic reduction;
The anti-intrusion classes RC4 and RC5 plus firebreak characteristics;

The anti-intrusion classes RC4 and RC5 plus bulletproof characteristics.
download our documentation to get more technical information
An extended and complementary range
with Metalquartz high-security anti-intrusion and bulletproof joinery, and Bunkerkit modular rooms and reinforced partitions. This joint offer allows us to meet the needs of clients with complex or large-scale projects. These often require that the problem of security is considered in all its aspects, with a number of characteristics but also with a variety of solutions available from the same supplier.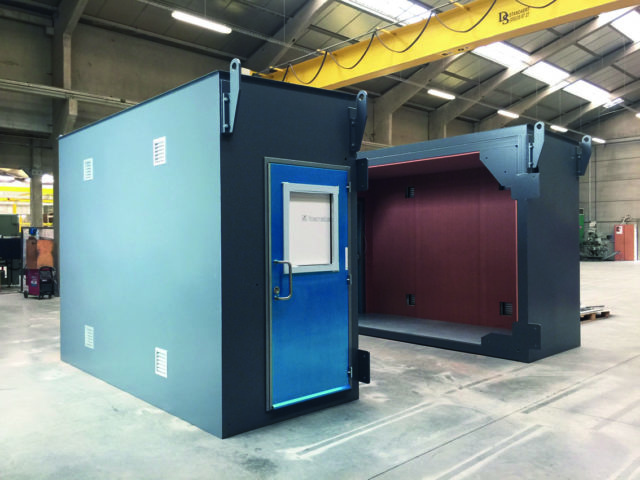 Partners day in Rotterdam to confirm this commitment
To confirm this constant commitment Heinen held its partners day in Rotterdam in February 2020. This day brought together the biggest commercial partners not only in the Netherlands, but also in Belgium, Switzerland, France and Luxembourg. They were allowed to express their requirements of the cooperation with Heinen, the future developments in R&D and the improvements to be made to continually better meet the needs of different customers. A not insignificant point: the event took place in the iconic Hotel New York, an historic building and monument dating from 1917, situated on the Wilhelminapier point in the heart of the modern district of Rotterdam. The venue was at the centre of emigrant flows at the beginning of the past century as many Europeans made their way to the United States of America.
What better to stimulate exchanges on future prospects than a place steeped in history but also resolutely looking to modernity?
Contact Karel Imants for any enquiry from the netherlands