The Leopold II tunnel, which runs for more than 2.5 kilometres, is the longest tunnel in Belgium. Open to traffic in August 1986, it slices through the ground under the boulevard of the same name. This very important traffic zone for the Belgian capital is travelled by more than 80000 vehicles each day.
After 34 years of intensive use the state of the tunnel has naturally deteriorated in various places such as the ceiling, the road surface and the entrance and exit slip roads. Other elements such as cables and fire protection require major improvement. Concerned about the safety of road-users of this tunnel, the Brussels Capital region, through its cell Brussels Mobility, has therefore started large-scale renovation works on these elements, but also others, such as for example, the creation of 17 new emergency exits in the tunnel.
It is in the context of this renovation that 140 Heinen doors were chosen and installed by our partner ICOMET. As with the rest of the works, the placing of the doors in the tunnel was done in particular conditions so as not to reduce mobility: at night, between 22:00 hours and 06:00 hours in the morning; during school holidays; …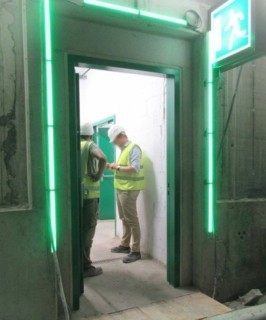 A number of points suggested the choice of Heinen products:
1. Firebreak performance of tunnel doors
Since the drama of the Mont Blanc tunnel, the risk of fire inside a tunnel is taken extremely seriously. In fact, in a closed environment, in the presence of potential sources of hydrocarbon such as, for example, a petrol tanker, a fire is even more dangerous. In a tunnel used by such numbers of vehicles it is therefore essential that the equipment should be resistant to such situations, even if every effort is made to avoid them.
Heinen doors are precisely designed to deal with such risks, as they are tested not only to resist "normal" fires over long periods (up to 4 hours in some cases) but also to withstand fires in closed environments with a source of hydrocarbons. This latter situation is critical, since it involves a much faster rise in temperatures. This situation has been modelled by the HCM curve (increased hydrocarbon curve).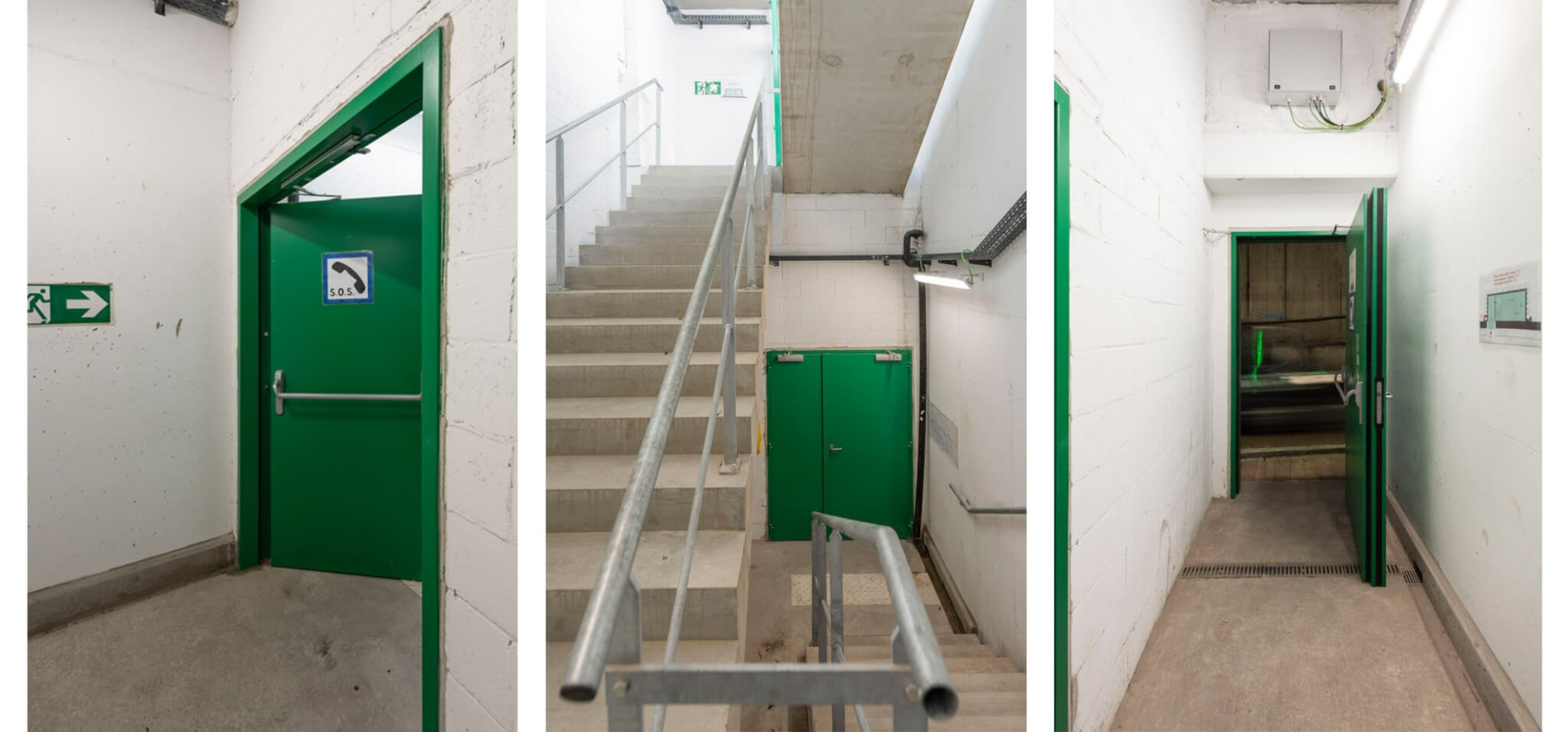 2. rEsistance OF tunnel DOORs
Fire resistance may be critical, but this performance was not the only factor taken into account during the renovation works on Leopold II tunnel. In fact, the solidity of the doors and the supporting structure are also very important. Given that many of these doors are intended to be used as emergency exits, they absolutely must be capable of being used with the least possible difficulty, even in case of accident or fire in the tunnel!
The Heinen tunnel doors or HCM doors satisfy requirements at the highest level, namely level N3: HCM120 / CN240. (i.e. 4 hours fire resistance!)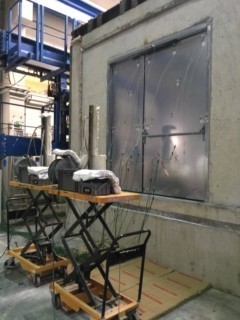 Such resistance is made possible by our Metal + concept, the tubular internal structure of the door leaves, which enables them, sometimes weighing more than 300 kg, to offer optimum user comfort.
Download our technical sheets about HCM DOORS
3. Combination of multiple performances
Also, beyond its long resistance to fire, a tunnel door must also be capable of resisting wear tear induced by its environment, for example, a high level of humidity, a high concentration of carbon dioxide (CO²) and even the action of salt during winter spreadings.
Finally, these doors must keep their function and performance while sometimes also being fitted with ventilation devices or emergency exit equipment (panic bars), allowing easy opening in all situations and especially in emergencies.
Besides the Leopold II tunnel Heinen doors also equip many buildings and infrastructures in Belgium and throughout Europe. They can be adapted to other needs so as to always protect persons and property.
If, like the Brussels Capital Region, you have particular safety needs, do not hesitate to contact us for more information about the capacities of our doors: