Der grünste Einkaufspark des Landes hat kürzlich seine ersten Besucher empfangen. Seit Ende Oktober 2021 sind die 19 Geschäfte und das Restaurant für die Allgemeinheit geöffnet.
Siehe unser Projektblatt über den Malinas Shopping Park.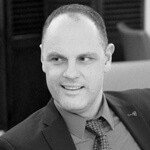 Interview mit unserem Repräsentanten und beratenden Ingenieur
Verantwortlich für Belgien Flandern und Brüssel
What did Heinen Doors deliver here?
115 metal door leaves or about 75 door sets (single and double doors together).
Swing doors : Burglar-proof emergency exits (mainly on the outside, on the rear façade).
Fire-resistant and non-fire-resistant doors in the stairwell, along escape routes and in technical areas.
Double doors in the car park.
What makes Heinen Doors doors so special?
Heinen Doors Belgium is a Belgian manufacturer of custom-made metal doors and security doors for more than 50 years. For both interior and exterior applications, and possibly also glazed.
Our main aim is to manufacture a solid door, because a door that no longer functions properly loses its level of security, whatever it may be. A fire or burglar door that does not close or lock properly is useless.
This basic door or concept is called Metal Plus. Tested to 1,000,000 cycles, it belongs to the highest category of "strong door leaves".
We can then add one or more features to this basic door. For example, fire resistant up to EI1 180 / EI2 240, burglar resistant up to CR5 (with 1-point locking), acoustic up to over 50 dB, …
The appearance of the door remains virtually unchanged.
What is your task as a manufacturer in a project of this scale?
It's all about fire protection.
As early as the design phase, we like to define the specific needs of the end customer in collaboration with the design office (in this case, Aavo). We listen to the level of security required, where and how each door will be used.
Once we know this, we can suggest the right accessories, door fittings and locks, as well as the correct approximate dimensions. This last point may seem trivial but it is certainly crucial for escape routes and emergency exits, as a minimum usable passage must be guaranteed. Here we also have to take into account the maximum opening angle and the thickness of the door leaves.
The more clearly everything is described in the design phase, the better it will be during the installation phase.
What requirements were placed on these 25 double external doors?
A low U-value was expected from these wide and high doors. Good insulation value.
A high level of burglary resistance combined with panic protection.
Reliable – Durable = long-lasting good function
How do the emergency doors work?
There is a panic bar on the service wing, the stand wing has no manual operation. By pressing the panic bar, both the park and service wings are unlocked.
When closing, the closing sequence control ensures that the fixed wing is closed first, then the service wing will follow and both wings will lock automatically.
= guarantees burglar resistance at all times => no additional manual operation
The storm chain prevents a door leaf from being knocked over and causing damage.
Are all these external doors the same?
No, each shop had its own specific requirements
some doors are pure emergency exits, sometimes also with 2 panic bars
Other emergency doors are also supply doors for the shop.
They must therefore be accessible from the outside. Either with a key or with a badge system, without compromising the previously specified requirements in terms of burglary and panic. Everything must remain in order.
Thanks to the robust construction of Heinen doors, we can always offer these burglar-proof doors with a single-point lock in the service wing, up to a height of more than 3 metres if necessary.
Simplicity is a big advantage here. The fewer locking points in a self-locking lock, the less interference and the more reliable it is.
What type of doors do we see here and why have they been installed?
The 10 double-leaf internal doors in the car park can also be designed to be fire-resistant but here they mainly have a smoke-preventing function. They remain open by means of magnets.
Only in case of alarm or power failure the magnets release and both wings close by means of the floor pump springs. There is no lock and no priority wing, both wings have rounded edges and are service wings. Escape is therefore possible at all times and in both directions.
Doors in the technical rooms and voltage supply rooms are often fire resistant and sometimes equipped with a ventilation grid; ventilation is also possible for fire-resistant exterior doors.
Did you also install the doors yourself?
No, Heinen is only a manufacturer of door sets. Once the project is underway the follow-up is mainly done by one of our specialized partner installers.
For Malinas the main contractor Verelst has teamed up with our experienced partner KBS-systems from Wilrijk.
Our partners work with a Heinen program to configure doors, the H-Config.
This detailed technical sheet is then converted into a quotation. Later, it can be further refined into a possible order and subsequently a production sheet. Finally, each door has a unique number that refers to this production sheet.
Thanks to this programme, we can work quickly and clearly, without errors, which then results in a short delivery time and a long lifespan without much cost or maintenance. By far the cheapest door in the long run.